"If you think adventure is dangerous, try routine it is lethal" – Paulo Coelho
I just love that quote! Being a Taurus, it goes against all odds, right? Wrong! About 8 years ago, my real love of travelling to Caribbean destinations was found and that's when the Mexican monogamy started, especially to the Riviera Maya area. My first trip to the area was back in 2009 at the Royal Playa del Carmen, a fabulous 5* adult's only resort in the heart of Playa del Carmen, which I highly recommend! I stayed for a short 5 days. What was I thinking? 5 days! Say what? Ask me today if I would stay for 5 days, NOPE! I literally cry when I "must" come back after a week or two. Since then, I have travelled yearly to Mexico – I even managed to throw in a semi-annual visit last year 😉 and more specifically to the Riviera Maya area, always staying at a different resort. Well ok, maybe there is a bit of a routine here, but it lets me escape the routine back home. Recently, I did self-catering at a condo, which of courses I fell in love with on the spot. I'll leave this for another post, when I can give you a glimpse of condo life in Mexico – stay tuned!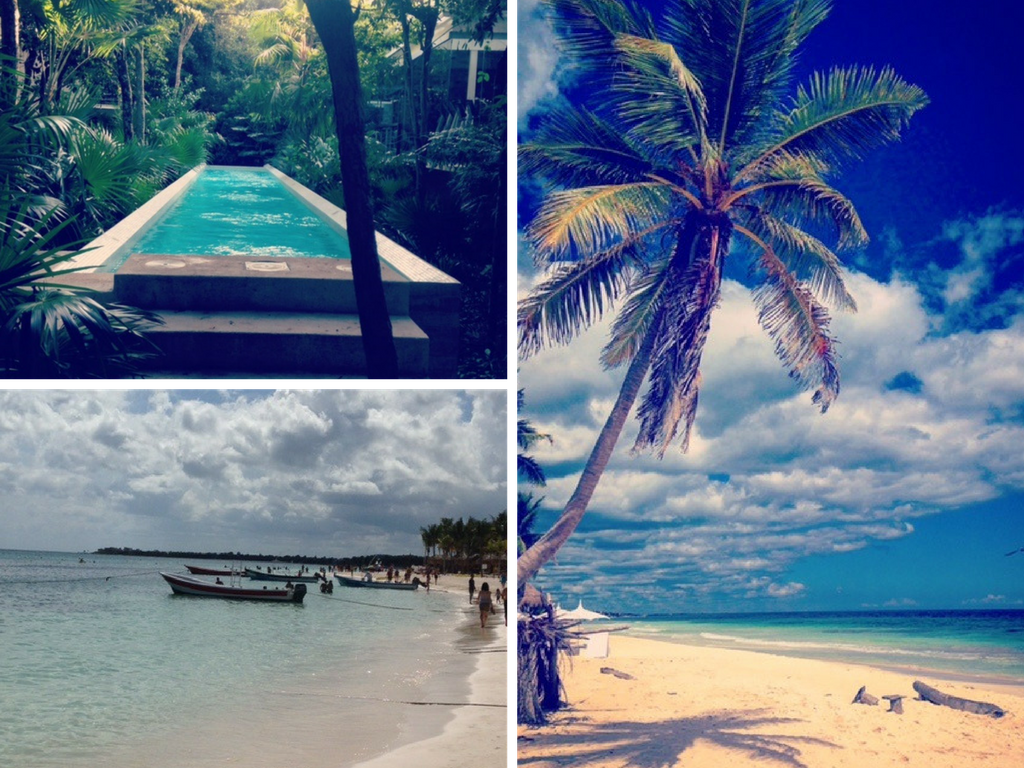 So why all the bad rap about Mexico? Humm, well like any other destination, there are areas that one must be vigilant when visiting. Crimes, murders, drugs, cartels, of course they exist in Mexico and yes even in the Riviera Maya area. Although, statistically speaking, crime rates per capita in the Riviera Maya area are wayyyy lower than let's say the Toronto area. However, the news makes a pretty good job at exaggerating the events. I'm not saying to only look through your rose-colored lenses here, I'm just stating the fact that as soon as one crime is committed in a tourist area of Mexico, it's all over the news. Crimes happen EVERY HOUR in our own province, but do we hear about them all the time. Nope! Does this keep me away from Toronto? Hell, no! I love visiting Toronto once and a while to get that taste of city life. Don't get me wrong, I love my tranquil little retreat in the good ol'North (during summer time that is), but if I would stop travelling based on fear, I would never leave my bedroom! It's all about perception. And that gets me to the Mexican perception. Yep, we've all heard it before. The unexperienced traveller that fears Mexico. Or the experienced traveller that had a bad experience in Mexico. Again, it's all about perception and I'm here to share mine.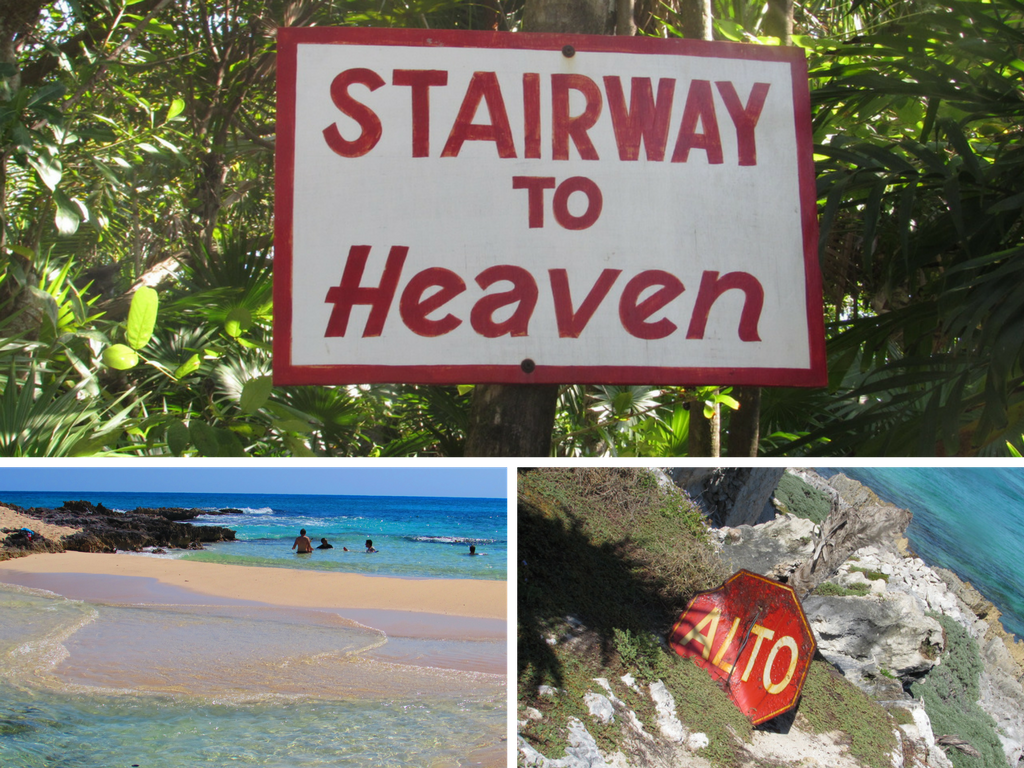 So why do I keep coming back?
THE PEOPLE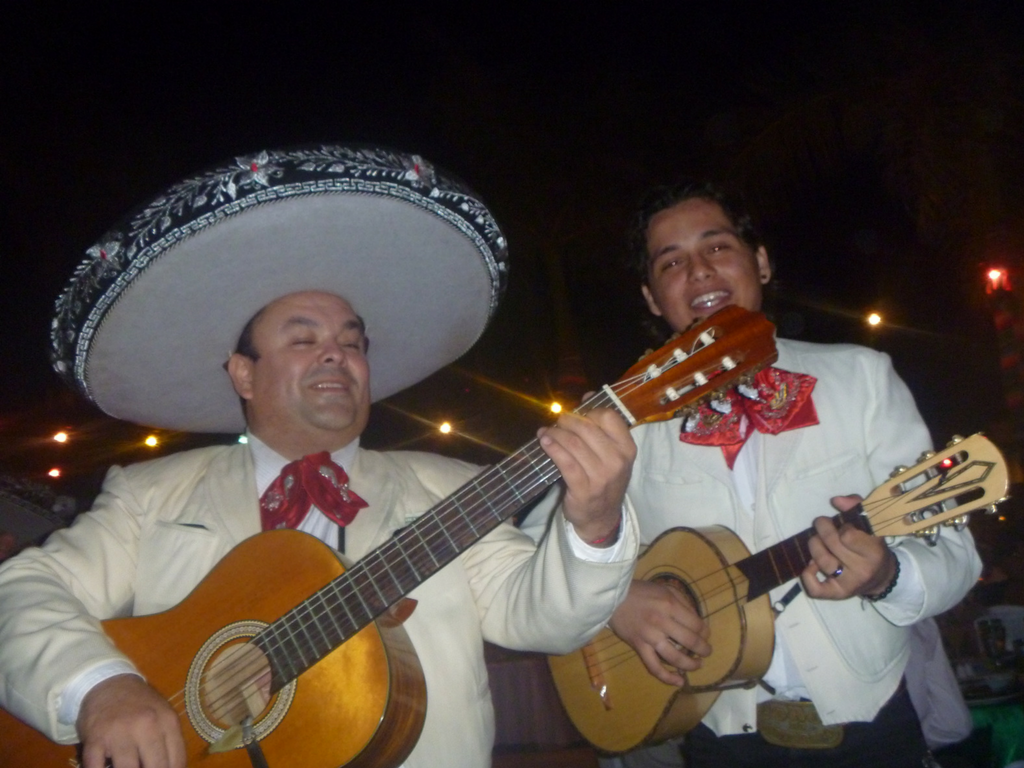 The Mexican people have got to be the hardest workers I've come across with AND they always seem so happy. We've always received more than stellar service from the places we visited, from resorts to golf courses to convenience stores. Everywhere we've gone they have treated us like family and friends. Although they love to sell you anything and everything, they are amazing people pleasers. Nothing is too much for them. I'm not saying to trust anyone you encounter in Mexico, or anywhere else for that matter, but in all my years of travelling to Mexico, I have never encountered a "villain". Of course, there are some scammers out there that try every trick of the trade to get you to buy something in their store or rip off a few dollars. For example, when walking 5th Avenue in Playa del Carmen, a very popular scam is that store owners will tell you that they were your waiter at your resort last night. They see the resort bracelet on your wrist and try to lure you in to sell you their goods with this simple statement. Another one you should watch for is gas station scams if you're doing car rentals. Make sure the pump is at 0 before starting to pump gas, pay with pesos and if there is more than one gas attendant, one of them is probably trying to distract you so you pay more for your gas purchase. Does this keep me away from Mexico? Of course not! I could get scammed at my local ATM or gas station but I choose to live out of adventure, not fear!
THE FOOD
I'm a sucker for Mexican cuisine. Even though I don't think I've actually tasted the real traditional Mexican cuisine, I love the food in Mexico! I haven't had a bad meal yet and the guacamole and pico de gallo are to die for, I could live from this food group; don't judge, for me, it's a food group. Although the water in Mexico is not safe to drink, I've never been sick (other than a few too many tequila shots) from eating or drinking the filtered water at resorts and off resorts. I love the ability to get fresh fruits and veggies from beach or side walk vendors and we can't forget the delicious Margaritas made from premium Mexican tequila. Oh, and did I mention tequila? That too is a food group in Mexico.
THE DIVERSITY OF ACTIVITES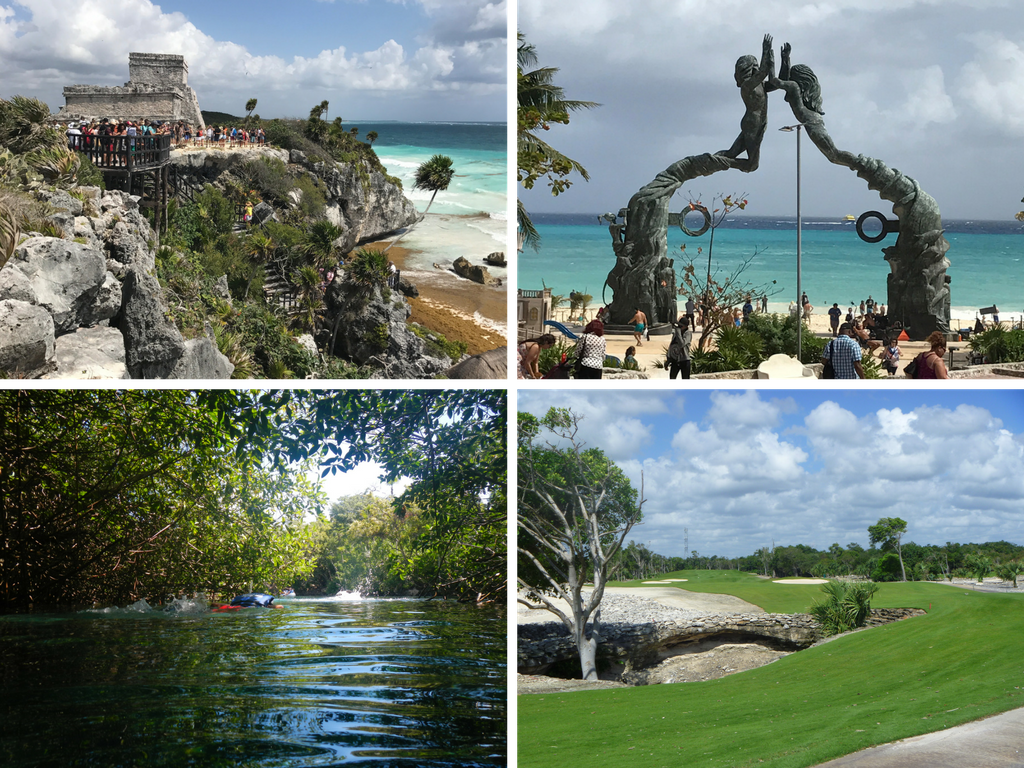 There are so many activities to do and places to visit in Riviera Maya that it would take you a few years and then some to experience them all. Like I mentioned, I've travelled more than 8 times to the area, and I still haven't visited a cenote. Don't worry, I'll get there soon. Every time I go, I try to visit something different and there is still so much to do and see on my Riviera Maya bucket list. From visiting different parks to driving to nearby cities and exploring the different beaches to sample a cold cerveza at the bar, there is no way that someone could get bored in Mexico! The options are endless and are sure to keep every type of traveller entertained.
ACCESSIBILITY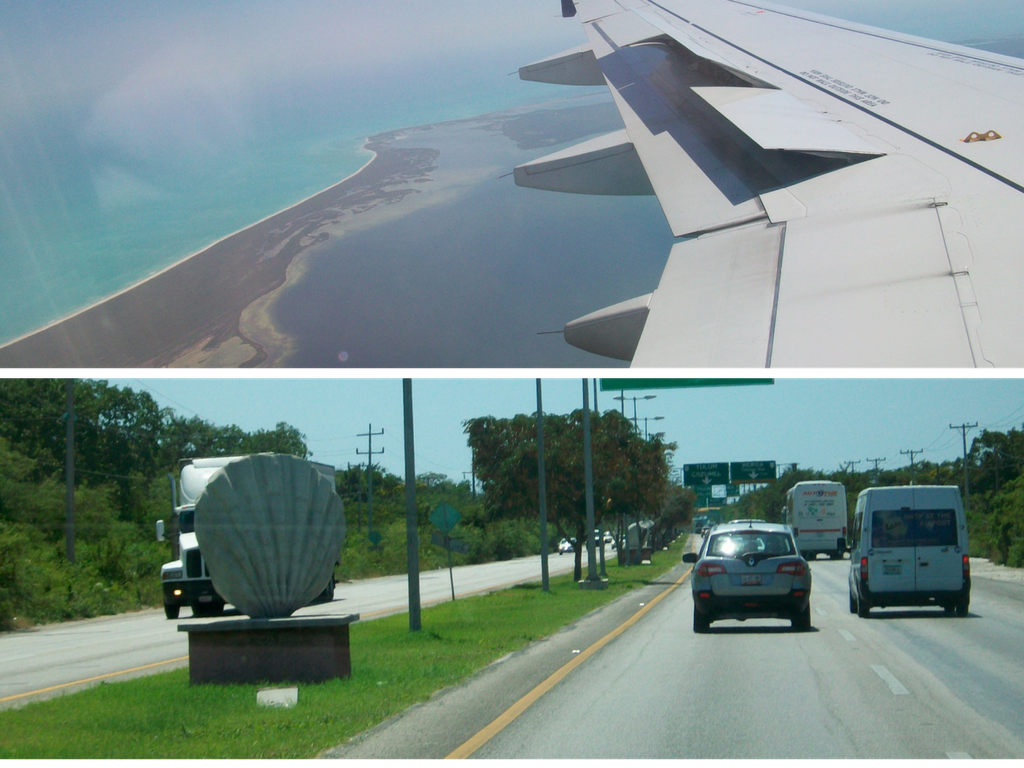 I have travelled to many parts of the Caribbean, from small islands to bigger popular islands, and I can say without a doubt, that the Cancun airport (while very busy), has some very inexpensive flight options and a variety of daily schedules that depart from major Canadian cities. This is an important aspect, as I do not need to worry about getting back to Canada shall an emergency happen; I can book a flight the day before and get back to my home country the next day if not the same day. Another advantage is the condition of the major highway in the Riviera Maya area. It is very well kept, with ample signage for you to find your way, should you choose to explore with your own car rental – and the extremely cheap car rental rates are also a bonus.
LANGUAGE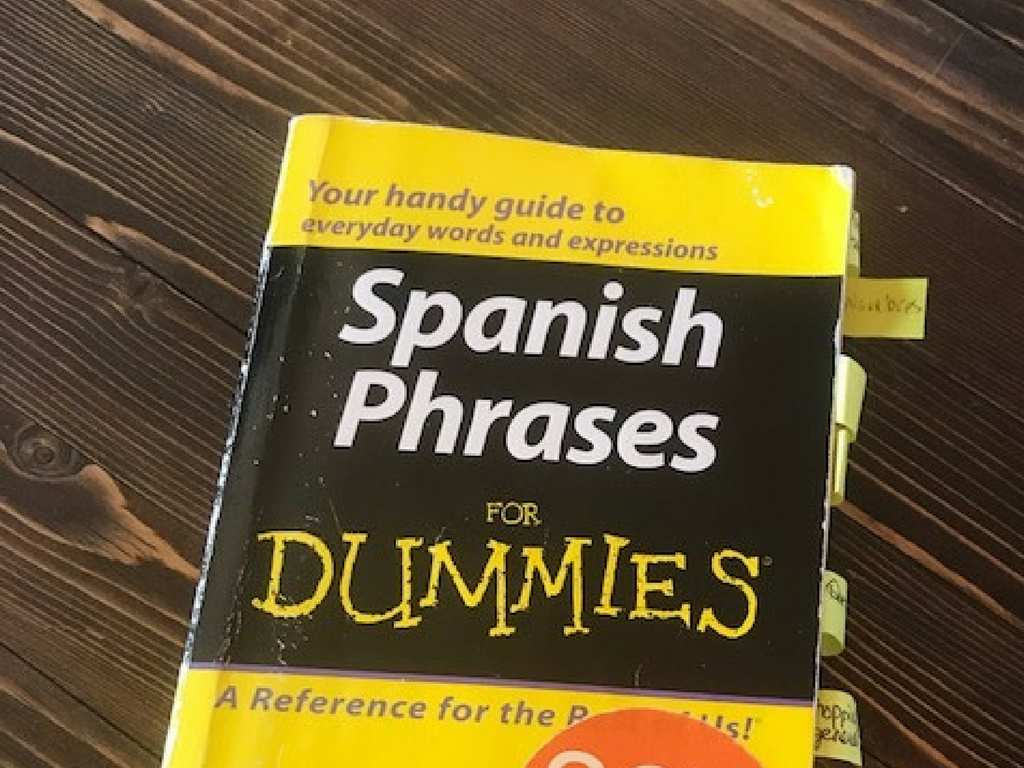 When you travel to Spanish speaking countries like Mexico, you shouldn't expect that everyone you encounter will speak English. Although a lot of the staff working around the more popular tourist areas will be able to converse with you in English, it shouldn't be an expectation. It's always a good idea to learn a few key words and phrases, starting your conversation in the local language shows respect, and it earns respect. I love the language and learning Spanish remains on my bucket list. A few years ago, I had put myself in Spanish learning mode. I read and studied "Spanish Phrases for Dummies" and did some self-learning activities on Rosetta Stone. I could have a very basis conversation in Spanish. As I didn't practice regularly, I lost most of it. I still know basic numbers, words and key phrases, but I'm nowhere near being able to hold a conversation. Es un proceso de aprendizaje! But I still refer to my small Spanish book every now and then and it always follows me to Mexico.
 THE BEACHES!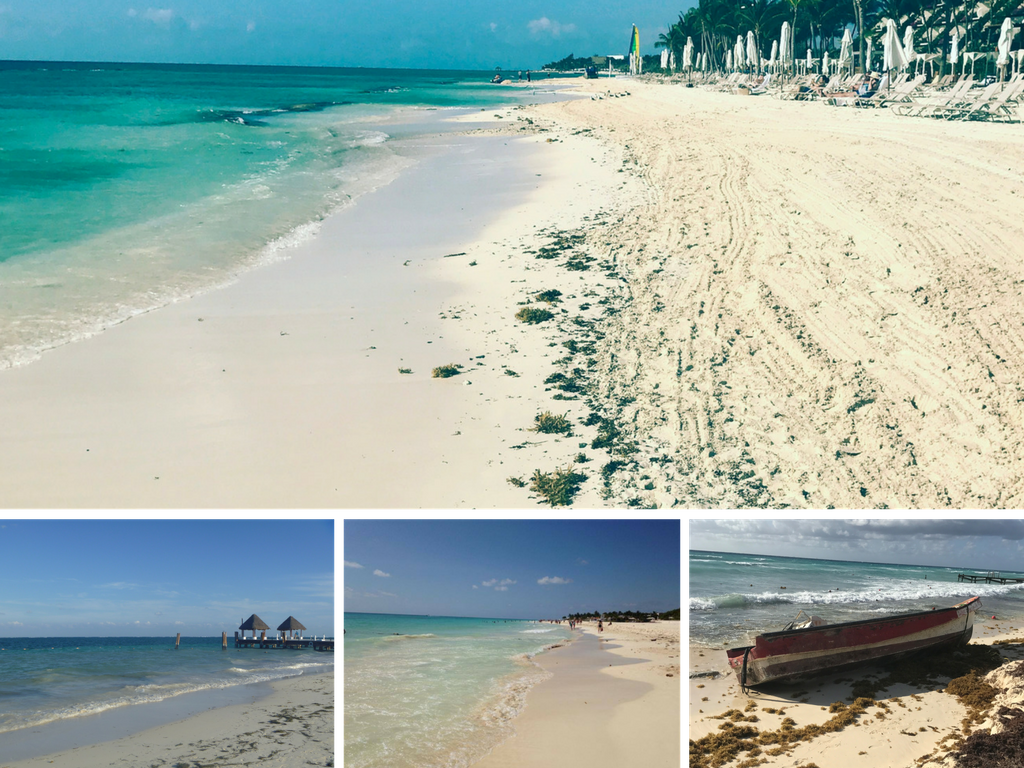 The Riviera Maya area stretches from south of Cancun all the way up to North of Tulum. With more than 70 miles of coast, you are bound to find your perfect beach in this area. From postcard perfect Maroma beach to snorkeling in Puerto Morelos, you will no doubt find your beach paradise. The trick is to know the area you are staying at, as not all beaches in the Riviera Maya are made of powder-soft sand. However, no matter what kind of vacation you are seeking or what slice of shoreline suits your needs, by knowing the area or consulting with a professional, you will be able to find your beach paradise vacay here.
As you can conclude from my perception, Riviera Maya, Mexico is the perfect destination. It is so diverse, that you can find any vibe you want. If you want that busy, more modern lifestyle yet still get that Caribbean feel, than Playa del Carmen offers it. If you want more of that laid back bohemian vibe, then a short drive to Tulum can take all your stresses away. And then there's all that can be explored in between – it can be found in one small area of Mexico. The Pacific side of the country offers just as must diversity as you want. The possibilities and adventures are endless!
I could go on and on with my perception of Mexico, but I'll leave it to you to go out, explore the area and form your own perception. And when you are ready to do so, reach out to me HERE, I'll get you there!